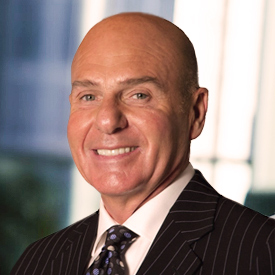 JACK STAPH HAS MORE THAN 40 YEARS OF EXPERIENCE LITIGATING AND ADVISING CLIENTS IN THE PHARMACEUTICAL INDUSTRY, AS WELL AS LEGAL ASPECTS OF MERGERS AND ACQUISITIONS, CORPORATE GOVERNANCE, COLLECTIVE BARGAINING AND EMPLOYMENT LITIGATION.
Before joining the Hilliard Shadowen team, Mr. Staph was Senior Vice President, Secretary and General Counsel of the Revco Drugstore pharmacy chain. He counseled the corporation and oversaw its litigation through some of the most momentous changes in the pharmaceutical industry. His experience includes providing counsel and overseeing litigation involving pharmacy provider contracts, managed care contracts, restricted pharmacy provider networks, HIPPA compliance, anti-kickback compliance, drug formulary compliance and medication adherence programs.
He also directed Revco's litigation against pharmaceutical manufacturers for unlawful price-fixing, market allocation and other anticompetitive practices. In addition, Mr. Staph has years of significant experience managing oversight of all merger and acquisition work, corporate governance, negotiation of collective bargaining agreements and employment litigation.
An avid runner, Jack Staph is Chairman and President of Cleveland Marathon Inc., Executive Director of the Rite Aid Cleveland Marathon, and President of Cleveland Marathon Charities, a 501(c)3 that raises millions of dollars for charities throughout the country.  He was inducted into the Greater Cleveland Sports Hall of Fame in recognition of his service to the Cleveland Marathon, including more than 30 years as its race chairman.
He also serves in many other leadership positions in various for-profit and civic organizations, including:
National Advisory Council, Cleveland State Law School
Director, Elder-Beerman Stores Corp.
Director, Delta Holdings, Inc.
Trustee, The Revco Golf Charities Foundation
Trustee, Parkworks
Trustee, Judson Retirement Community
Director, Running USA
BSBA, Youngstown State University
JD, Cleveland-Marshall College of Law
National Advisory Council, Cleveland State Law School