When a gunman out to shoot Hispanics killed several Mexican nationals two years ago at an El Paso, Texas, Walmart, Mexican officials vowed to take legal action to stem the gun violence that has gushed into their country from the U.S.

And they knew just who to call: Austin-based civil rights attorney Steve Shadowen.

Shadowen got to know Mexican government lawyers over the course of nearly a decade representing families of Mexicans killed by U.S. border patrol agents.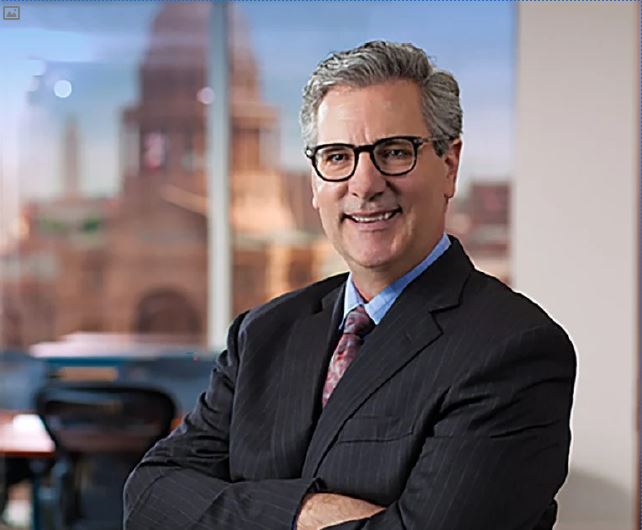 Last week, the Mexican government sued more than a half-dozen gun manufacturers in a Boston court, arguing that the companies facilitate gun trafficking that has led to rampant violence in their country. The companies, Mexico contends, reap profits by designing and marketing military-style assault weapons for criminal elements.

Shadowen told Law.com International that he took on the case as a matter of social justice. "This is right up our alley, we are very interested in issues on the border," the 62-year-old veteran litigator said by phone.
At least 20 lawyers are expected to contribute to the plaintiff's efforts, including counsel from the Brady Campaign to Prevent Gun Violence. Shadowen said his firm has already gotten inquiries from a dozen lawyers at large, plaintiff-oriented national law firms who are looking to pitch in on what could be a landmark case.

"We have the firepower we need, and if we need more—we'll get it," said Shadowen.

It appears to be the first time that a sovereign nation has sued the gunmakers. The U.S. Congress enacted legislation in 2005 that largely shields the gun industry from civil claims for liability in shooting deaths. Yet a string of recent wins in U.S. courts have tested the Protection of Lawful Commerce in Arms Act.

In July, gunmaker Remington offered some of the families whose children were killed in the Newtown, Connecticut, mass school shooting $33 million to settle. Lawyers for the plaintiffs in that case argued that the company's marketing of rifles as combat weapons violated a Connecticut law against deceptive marketing practices.

Colt, one of the defendants in Mexico's suit, has authorized multiple limited editions of guns that appear to specifically target the Mexican market. One of those models, a .38-caliber, gold-plated pistol engraved with the image of Mexican revolutionary hero Emiliano Zapata, was used to murder Mexican investigative journalist Miroslava Breach in 2017, according to the complaint.
A Different Social Policy
Mexico highly restricts gun sales. It has a single gun store in the entire nation and issues fewer than 50 gun permits per year. But thousands of guns are smuggled into the country from the U.S. each year by criminal groups, and Mexican officials say the vast majority of guns recovered at crime scenes in their country were trafficked from the U.S.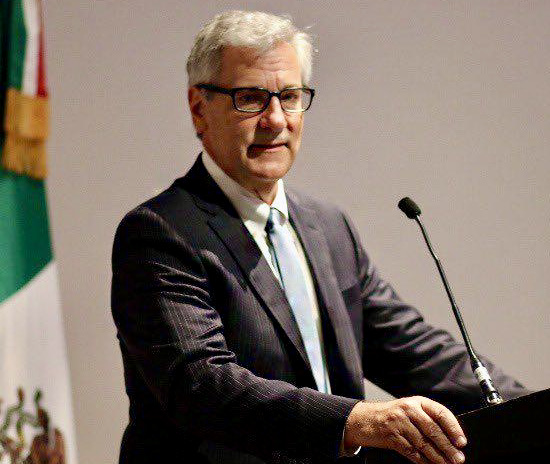 The Mexican case centers on the argument that conduct in the U.S. is causing injury in Mexico—homicides in the country have skyrocketed since the U.S. ban on assault rifles expired in 2004—and that the immunity afforded to gunmakers via the Protection of Lawful Commerce in Arms Act does not apply.

The claim argues that the government of Mexico is entitled to choose a social policy that prioritizes the needs of victims over the financial interests of gun manufacturers who "foreseeably and deliberately cause trafficking of their guns into Mexico."

"This case is a slam dunk for us on the facts," said Shadowen, asserting that criminal elements in Mexico don't have Second Amendment rights.

Mexico is seeking financial compensation for its losses. One study pegs the government's cost of trying to prevent escalating gun violence to be more than 1.5% of the country's $1 billion annual gross domestic product.
Even more important, says Shadowen, is to get the manufacturers to change their policies and use tools at their disposal to stem the steady stream of weapons south of the U.S. border. For instance, the manufacturers have access to real-time sales data to determine whether a single person buys five guns one day, and another five somewhere else.

"They have fewer controls on their distribution systems than people have to sell ladders or cough drops. It's just absurd," says Shadowen.